Ottawa & Kingston Laser Eye Surgery
Laser Vision Correction Surgeons and Procedures
For those considering laser corrective surgery, the options – and many acronyms – can seem a bit confusing and maybe even intimidating. We are here to help you understand the options available, the technology involved, and how we can help. Our goal is to use top of the line technology to improve patient vision and ensure that you feel comfortable before we get started.
To learn about our procedures, read through this material and keep in mind that the right option for you is determined through an appointment with one of our doctors. Contact us today to find a time that is convenient to discuss your better vision!
PRK, SBK, and Monovision.  On this page below, you'll find more information on each procedure. 
Refractive Cataract: OHIP-based Cataract surgery; Refractive Cataract surgery
Refractive Cataract surgery at Focus Eye goes well beyond traditional cataract procedures. Patients are assessed according to Advanced Diagnostic Eye Testing (ADET). In the Operating Room surgeons have access to real-time data verification and advanced lenses, as well as AI-generated statistics, which combine for better surgical results.
OHIP-based Cataract surgery is available to Focus Eye patients who qualify, and wish to have cataract surgery performed in-hospital. Our surgeons strive to help patients achieve independence from glasses, however patients who undergo traditional cataract surgery for the removal of cataracts may be spectacle dependent after their procedure.
Blepharoplasty, or eyelid surgery, is a surgical procedure designed to improve the appearance of the eyelids. It can be performed on the upper lids, lower lids, or both. Blepharoplasty can improve one's appearance by rejuvenating the area surrounding your eyes, or address functional problems with the eyelids.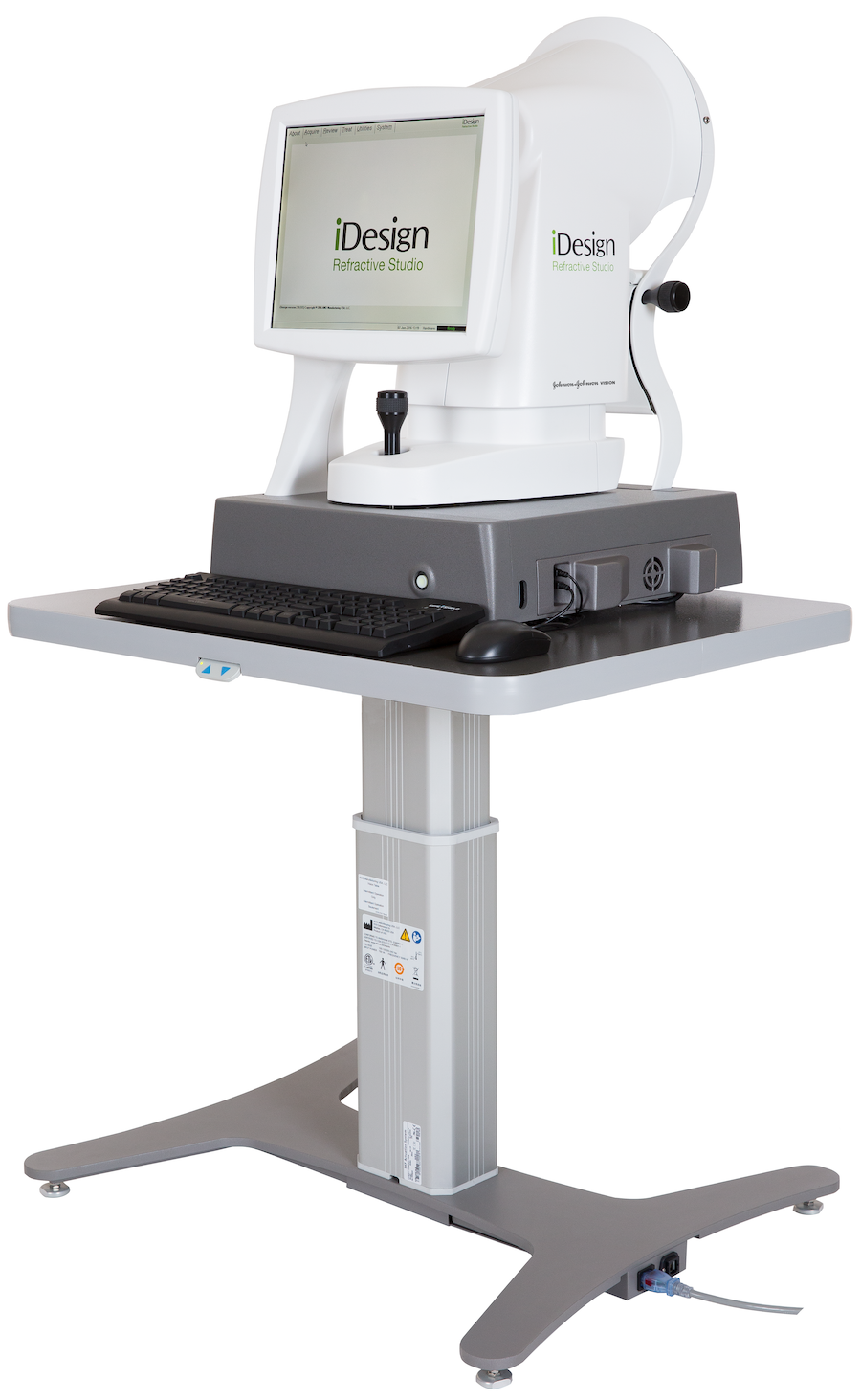 The introduction of the iDesign Refractive Studio means data-driven personalized patient care.
iDesign's advanced diagnostic capabilities are based on a unique blend of Wavefront and topographic technology that allows our surgeons to better, more precisely assess refractive errors thanks to proprietary mapping of the entire optical pathway leading to "topo-integrated" Wavefront-guided procedures. The iDesign Refractive Studio is all about conducting one-of-a-kind planning leading to one-of-a-kind treatment. 
Treats the following conditions: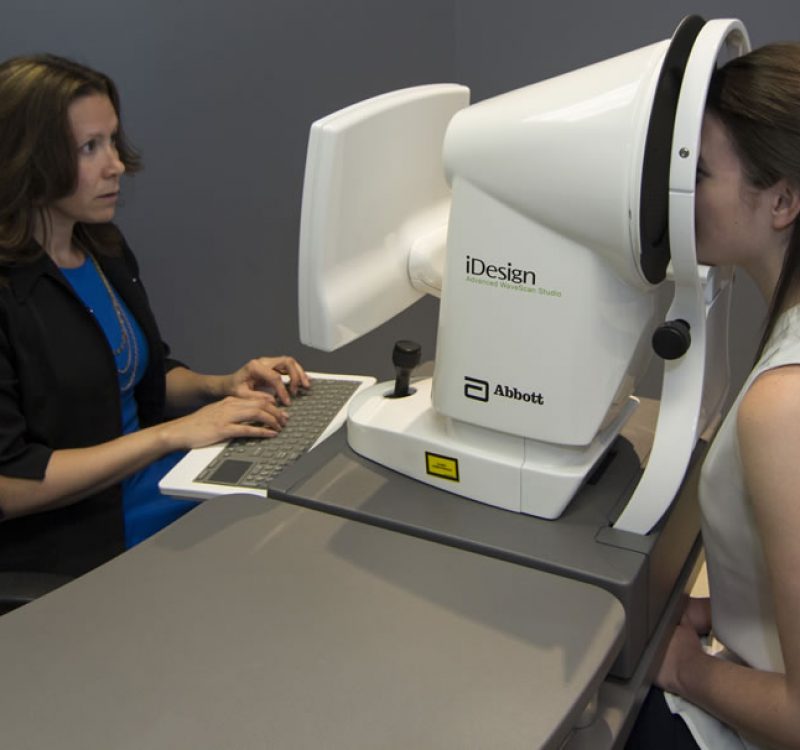 One of the difficulties of laser eye surgery is how to properly adjust an irregularity or aberration. After all, the differences between a perfectly shaped eye and an irregularly shaped eye are rather difficult to identify – next to impossible with the naked eye. So how can we? Wavefront technology gives us a precise understanding of your eye's shape and how it needs to be adjusted so you can see better.
Wavefront technology is a tool used by surgeons to diagnose irregularities in the eye. Using rays of light, Wavefront allows us to create a three-dimensional image of how light is entering and leaving your eye, showing exactly how your eye's shape is affecting your vision.
This final image is called a Wavefront map, which works with our laser technology to allow our surgeons to perform highly intricate procedures that help our patients achieve their finest possible vision without the use of glasses or contacts. Wavefront allows these procedures to be completely personalized, and it also helps greatly reduce night driving glare and halos – two more common side effects of laser eye surgery.
Altogether, 90% of our qualified patients benefit from Wavefront analysis and treatment. For those who don't qualify for Wavefront, we have an alternative that could work for you (see below under "Standard PRK & Standard SBK Procedures"). 
Intralase SBK w/ Wavefront
Treats the following conditions:
When performing Intralase SBK procedures, we use what is called a Femtosecond laser. This cool-beam laser allows us to remove a very thin layer of the cornea, which makes it safer and leads to quicker recovery times compared to LASIK. Additionally, patients who undergo SBK have fewer instances of dry eye compared to LASIK, experience less light sensitivity, and deal with fewer complications. 
Treats the following conditions:
PRK is a bit different from other laser eye procedures in that, instead of creating a flap in the cornea, the surgeon completely removes a portion of the outer portion of the cornea, called the epithelial layer, which then grows back over a few days. PRK is considered the safest laser procedure in the short-term and is actually the original laser vision corrective method, predating LASIK and Intralase SBK.
Standard PRK & Standard SBK
Treats the following conditions:
If you do not qualify for a Wavefront procedure, our Standard PRK and Standard SBK procedures might be exactly what you need. Once you set up an appointment and come in for a consultation, we'll make sure you understand the options you have as well as our recommendations.
Refractive Lens Exchange (RLE)
Treats the following conditions:
Treats the following conditions:
Monovision is a procedure that can be applied to any of the above procedures, including SBK, and PRK. With Monovision, one eye is treated to see better in the distance while the other eye is treated for closer vision needs. The goal of this procedure is for patients to no longer need reading glasses, or at least not need them nearly as much.
Laser Eye Correction Surgeons in Ottawa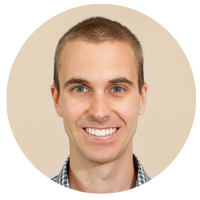 Davin Johnson, MD, FRCS(C) is a refractive and cataract surgeon, as well as cornea and external disease specialist. He is on Faculty as an Assistant Professor at Queen's University School of Medicine.
Focus Eye Centre has a team of dedicated Surgeons. They are:


Laser Vision Correction. Is it right for me?
At Focus Eye, it is our pleasure to help patients achieve their finest
possible, natural vision. If you're interested in Laser Vision Correction, contact us. Ask about Focus Eye's no-charge, no-obligation Consultations.