OTTAWA Laser Vision Correction
Outstanding outcomes based on rich medical experience, advanced technology, and personalized patient care.
1105 Carling Ave
Ottawa, ON K1Y 4G5
Local: (613) 724-3937
Toll-free: 1-800-IN-FOCUS
(1-800-463-6287) 
Monday: 8:00 AM: 5:00 PM
Tuesday: 8:00 AM: 5:00 PM
Wednesday: 8:00 AM: 5:00 PM
Thursday: 8:00 AM: 5:00 PM
Friday: 8:00 AM: 5:00 PM
Saturday: Closed
Sunday: Closed
Cutting-Edge Laser Eye SUrgery In Ottawa, Ontario
At Focus Eye Centre, our mission is to provide you with laser vision correction that is efficient, pain-free, and done with the utmost precision. To achieve this goal for every patient who walks through our doors, we have invested heavily in the industry's latest and most cutting-edge technology.
Our state-of-the-art scanning equipment allows us to make precise diagnoses and determine each patient's optimal course of action. Our surgical techniques are always up to date and designed to provide the best possible outcome for your laser eye treatment.
One of our most innovative tools at Focus Eye Centre is Wavefront technology. This advanced technology enables us to create a highly detailed map of your eye, which uncovers even the most minor irregularities that traditional testing methods might miss. By comprehensively understanding your eye's unique characteristics, we can customize our surgical approach to ensure a quicker and more effective recovery.
For those who don't qualify for Wavefront, we offer equally effective alternatives that cater to your unique needs and requirements. We aim to ensure that every patient achieves the best possible vision, regardless of their circumstances. 
So, if you're ready to experience the benefits of advanced laser vision correction in Ottawa, schedule your consultation with us today!
Schedule Your Appointment
Don't wait any longer to see the world in a whole new way – book your appointment now and take the first step towards clear, effortless vision with Focus Eye.
You'll Get Better Vision and Peace of Mind.
Few things are as important to how we engage with the world than our eyes, which is why we take our role in your vision health very seriously. Our skilled surgeons are committed to providing Standard of Care procedures and working with you to achieve your finest vision.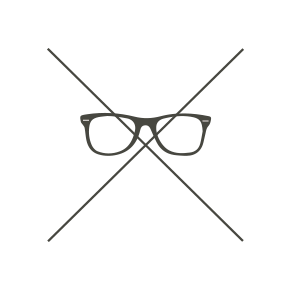 End Dependence on Glasses and Contact Lenses
Imagine not having to depend on contact lenses or fumble for glasses anymore. Laser Vision Correction gives you the freedom of clear, natural vision.
The Vision You Want
We work with patients to help achieve visual outcomes that are often better than with glasses or contact lenses; often even better than 20/20. Your finest vision is our highest priority.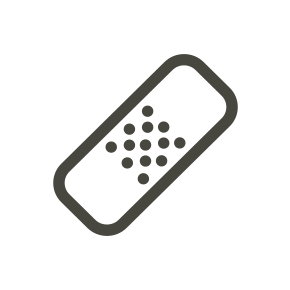 Fast Healing Time
We believe that Laser Vision Correction should be a comfortable experience. Our Surgeons use advanced technology that allows for the highest degree of safety while ensuring post-operative healing has patients back to their daily routines as fast as possible.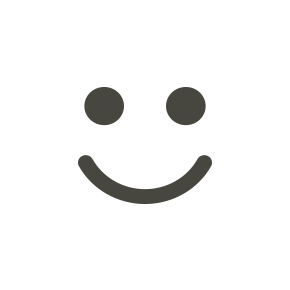 Premium Care
We start by making sure patients are well-informed, have all their questions answered and fully understand the treatment options available to them based on a comprehensive consultation. We then follow our patients closely before, during and well after their day of surgery to ensure they achieve their finest possible vision.
Benefits of Laser vision corrention
Our laser vision correction procedures can help you see clearly without needing glasses or contacts, whether nearsighted, farsighted, or astigmatic. Our team will carefully assess your eyes and recommend the best action for your needs.
Don't spend another day struggling with poor vision. Contact our Ottawa, ON clinic today to schedule your laser eye surgery consultation. We look forward to helping you see clearly and live your life without the limitations caused by glasses or contacts.
We can't wait to help you experience the benefits of laser vision correction for yourself!
Advanced Refractive Cataract Surgery Ottawa, ON
At Focus Eye, we offer advanced Refractive Cataract surgery in Ottawa, Ontario, that goes beyond traditional procedures. Our experienced surgeons use Advanced Diagnostic Eye Testing (ADET) to assess each patient, ensuring the best surgical outcomes.
In our state-of-the-art Operating Room, surgeons can access real-time data verification, advanced lenses, and AI-generated statistics. With the use of this technology, both our surgeons and patients can see more clearly. 
For eligible patients, we offer OHIP-based Cataract surgery that can be performed in a hospital setting. While our surgeons strive to help patients achieve independence from glasses, traditional Cataract surgery for removing cataracts may make patients dependent on glasses.
If you're looking for advanced Refractive Cataract surgery in Ottawa, come to Focus Eye and let us help you see the world more clearly.
Meantime, we invite you to take our online quiz to see if you are a candidate for Ottawa Laser Vision!
Laser Vision Correction - Is it right for me?
We always recommend that you get in touch with our office but we've also developed this short quiz to give an idea of whether Laser Vision Correction is an option for you.
Experienced surgeons & highly skilled medical staff offering individualized care and a dedication to patient safety.